(Cont. from Page 1/9/87).

"UNDER HIS GLORY A BURNING WILL KEEP BURNING
AWAY LIKE THE BURNING OF A FIRE." (Isaiah 10:16).
People who seek glory employ various means to achieve it. Few confess that the real motive behind their endeavours is self-glory. Glory-seekers make such excuses as: 'It's really for the community', or, 'I want to give something back', or, 'I just try to give the people what they want', or, 'I've just always been ambitious'. But they never say: 'I do it for the glory and adoration I receive from others!' (Adored: Worshipped; loved or revered intensely; adorned).
Glory-seeking is manifest in the boastful words of the "Assyrian", which Jehovah describes as "this fruit of his pride" and "arrogance and vainglory". In response to his boast that, "By my own might I have acted and in my own wisdom I have laid my schemes; I have removed the frontiers of nations and plundered their treasures, like a bull I have trampled on their inhabitants. My hand has found its way to the wealth of nations", Jehovah has promised to give attention to such ones. (See Isaiah 10:12-17 NEB).
To fulfil the desires of their conceited self-image, some seek public recognition through some publicized 'achievement'. They say that, 'I just want to be somebody' (someone important). Regrettably, their sole purpose is to exalt over others. The giving or the receiving of glory among humans contravenes the Law of God: "You shall have no other god to set against Me." (Exodus 20:3 NEB).
On Page 1/9/87 are listed members of the "sturdy frame" of the symbolic "Assyrian" described as "fat ones". Among them are those who are "enacting harmful regulations" to "wrest away justice" from the afflicted and lowly ones of God. (10:1,2 & 16).
In response, Jehovah says He will send a "wasting disease" upon them and "under [their] glory a burning will keep burning away like the burning of a fire." (10:16). Apostates are such because they seek self-glory (vainglory) after having received knowledge of God. Politicians and their admirers also have this mark of idolatry and go beyond their allotted boundaries, even exalting themselves above the glory of God! (Rev 13:16,17). The outcome of Jehovah sending an overflowing flood of righteousness is that self-exalting dispositions will waste away in this Spirit "fire". It will be a delight to His beloved people as they witness a reversal of roles and "become the captors of those holding them captive, and they must have in subjection those who were driving them to work." (14:1,2). The "wasting disease" is the execution of a strict decision of God. (10:16 23 NEB & footnote).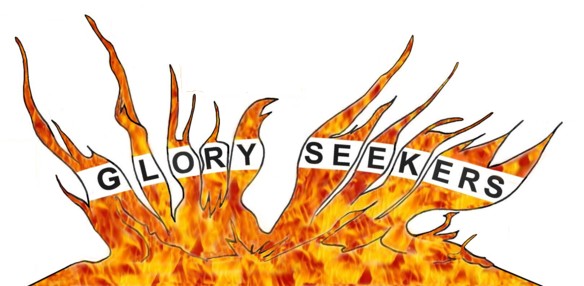 OVERFLOWING FLOOD OF RIGHTEOUSNESS BURNING LIKE A FIRE.
(Cont. on Page 8/9/87).
3/9/87.